Moneylender - Loan Servicing Platform
---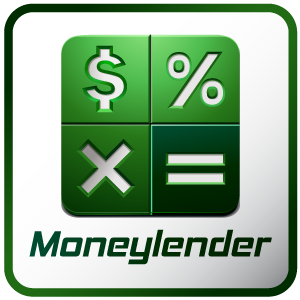 Moneylender 3 Professional
Preorder for Beta Access
The current production version of Moneylender Professional, version 2.0.1, is available for download from www.moneylenderprofessional.com and can then be purchased directly within the software.
---
Upgrading from Moneylender 2? Click "Add to Cart" above, and use the same email as your current licenses. You'll see the upgrade discount in the cart before payment.
Moneylender 3 became available as a Beta on 2017-05-15 and we are making continuous releases to the Beta version - development details here, overall progress reports here.
The Moneylender platform currently powers the loan servicing of hundreds of small, medium, and large businesses, individuals and investors. Moneylender 3 takes this platform to a new level with a loan calculation engine capable of handling every kind of loan we've ever been presented.
---
Moneylender 3 Professional
The full-fledged version of Moneylender will have a new set of powerful automation tools including: full escrow account management, auto-sending statements via email, and electronic reporting of IRS 1098 and 1096 forms. Shortly after the release of Moneylender 3, we will integrate a payment solution that allows your borrowers to sign up for auto-pay. You will be able to process payments electronically from directly within Moneylender.
© 2013-2017 Whitman Technological Corporation - All Rights Reserved.
Contact Us
Privacy Policy / Terms of Service